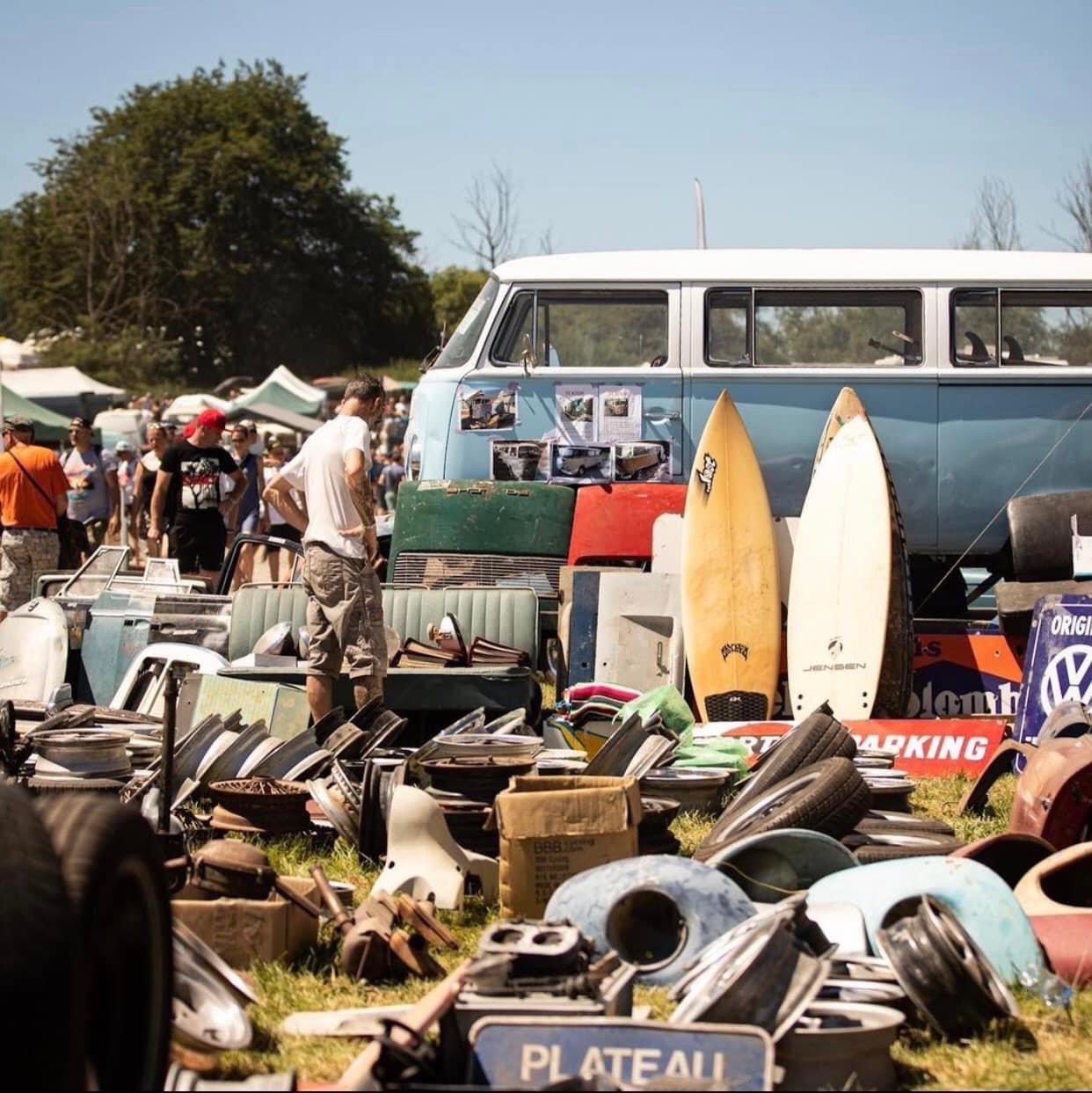 Swap meet
During the event, there will be a swap meet at the static meeting site. Here, traders will be able to offer their new and original parts. Companies will also be able to offer their services and display their work. Both professionals and hobbyists can reserve a stand.
The focus is on original Volkswagens. Places will be available per 25m² with a maximum of 75m.
Traders must provide the necessary hardware to set up their stand, no tents or covered spaces are provided. The swap meet will take place on both Saturday, June 1st and Sunday, June 2nd.
NEW!
Rent a tent from us for the swap meet.
- delivery and placement 3m x 3m - 70 euro
- delivery and placement 3m x 6m - 120 euro
Trunk sales are prohibited and will be monitored.
A stand can be reserved by the registration form
Prices: 50 euro per 25m² to be paid in advance (no refunds).
Swap meet registration form